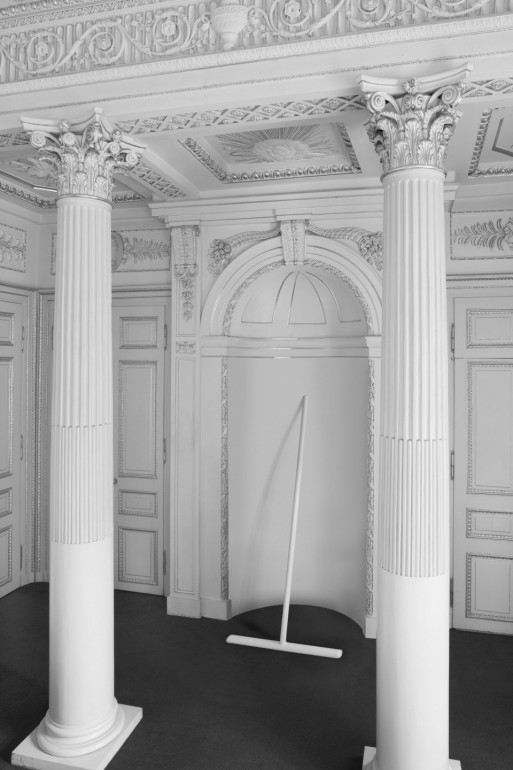 A view of the installation of "The Gagarin Thing" in a neo-classicist niche of the White House from July 1962. Printing Section of the White House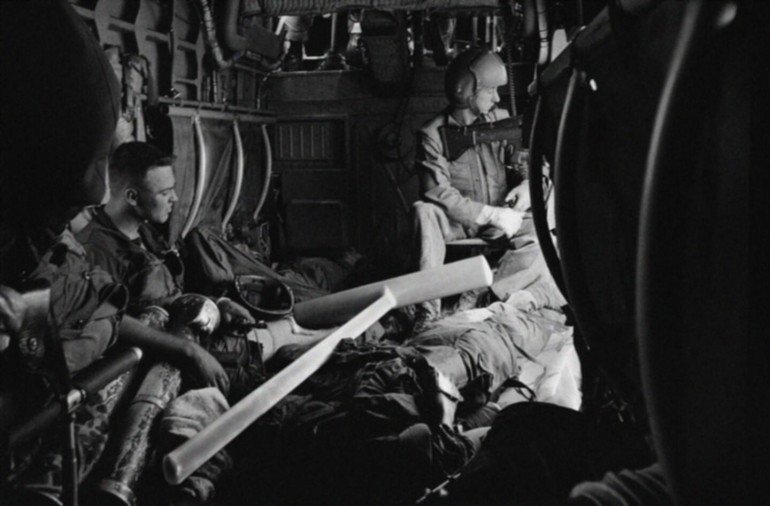 The mariners have no idea what sort of a "thing" they have on board.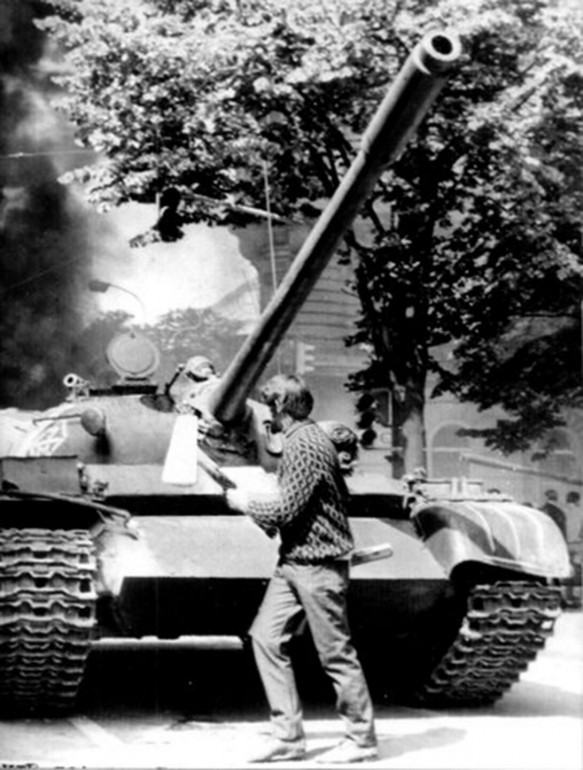 Kovitch
A photograph of Richard Kovitch masked as a Czech journalist. Serving as top American agent SR-9, he was entrusted with the observation of Nicolai Artamonov. When the man succumbed to a tragic accident in front of the Office of the Government, Kovitch took advantage of the panic that followed, picked up pieces of the GT from what was left of Artamonov's body and escaped in a prepared automobile. On the photograph, Kovitch is evading a Russian occupation tank, the burst GT in one hand.